Ocean Industries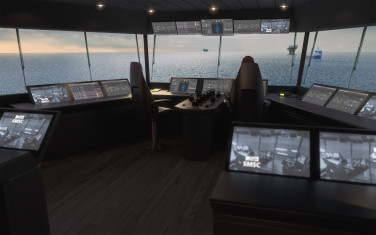 Ocean Industries
EGGS is one of the world's most knowledgeable design and innovation consultancies when it comes to creating services, applications and products for ocean industries. We collaborate with some of the leading companies such as Kongsberg, AKVA group, Rolls-Royce Marine, DNV GL and Ulstein. We also unite with exciting start-ups like Blueye Robotics, Ecotone and Eulume.
Abundance of opportunities
Ocean industries worldwide are facing major challenges. But, there's an abundance of opportunities too - new and exciting ways of creating amazing applications, products and services that push the boundaries of innovation. Some are niche specific, while others affect almost everyone - from maritime and subsea to offshore and seafood - these include:
Digital transformation
New business models and changing value propositions
Sustainability and changing regulations (Green shift)
Technological advancements, including robotics, AI, and increased connectivity
We can provide intuitive solutions that enable your company to embrace the complexities listed above.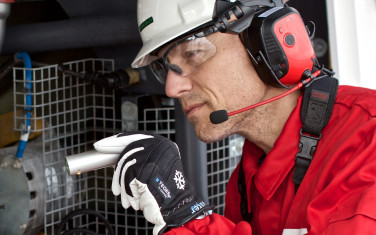 User-centred innovation
By combining user-centred design that's future-oriented with business and technology know-how, we can help streamline your operations, see that you remain globally competitive, and ensure that you continue to stay relevant for years to come. Key benefits include increased safety, security, sustainability and cost efficiency.
Extensive industry know-how
Our experience and industry know-how means we have a good understanding of most technical standards and applicable industry conventions. If there's something we don't know, we educate ourselves until we do. Due to us working in different domains, we also bring fresh ideas and perspectives from one sector to another.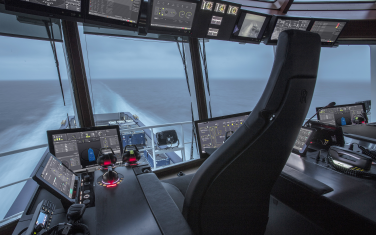 Tailored to your specific needs
Throughout the design process, we collaborate with your team to tailor everything to your specific needs and objectives. We have a holistic approach and always focus 100% on end users - delivering value for all stakeholders. Here are five fields of maritime, subsea, seafood and offshore that we excel in:
Operator stations and cockpits
Vessels, drones and structural concepts
Automation, autonomy and remote control/monitoring
Digital and strategic transformations
B2B services and branding
EGGS is proud to be part of Norway's great seafaring heritage - helping the Norwegian ocean industries strengthen their global reputation for pioneering digital and physical tools.
Read about other innovations we have helped design
ABB Marine: Powering the world's biggest ship
Blueye: The world's first consumer ocean drone
Kongsberg Maritime's Subsea division: Designing the Kongsberg universe
Maritime Robotics: Unmanned Service Vehicle (USV)
Rolls-Royce Marine: Unified bridge sets a new standard at sea
Learn more about our approach
Have a chat with our
Head of Ocean Space — Espen A. Jørgensen